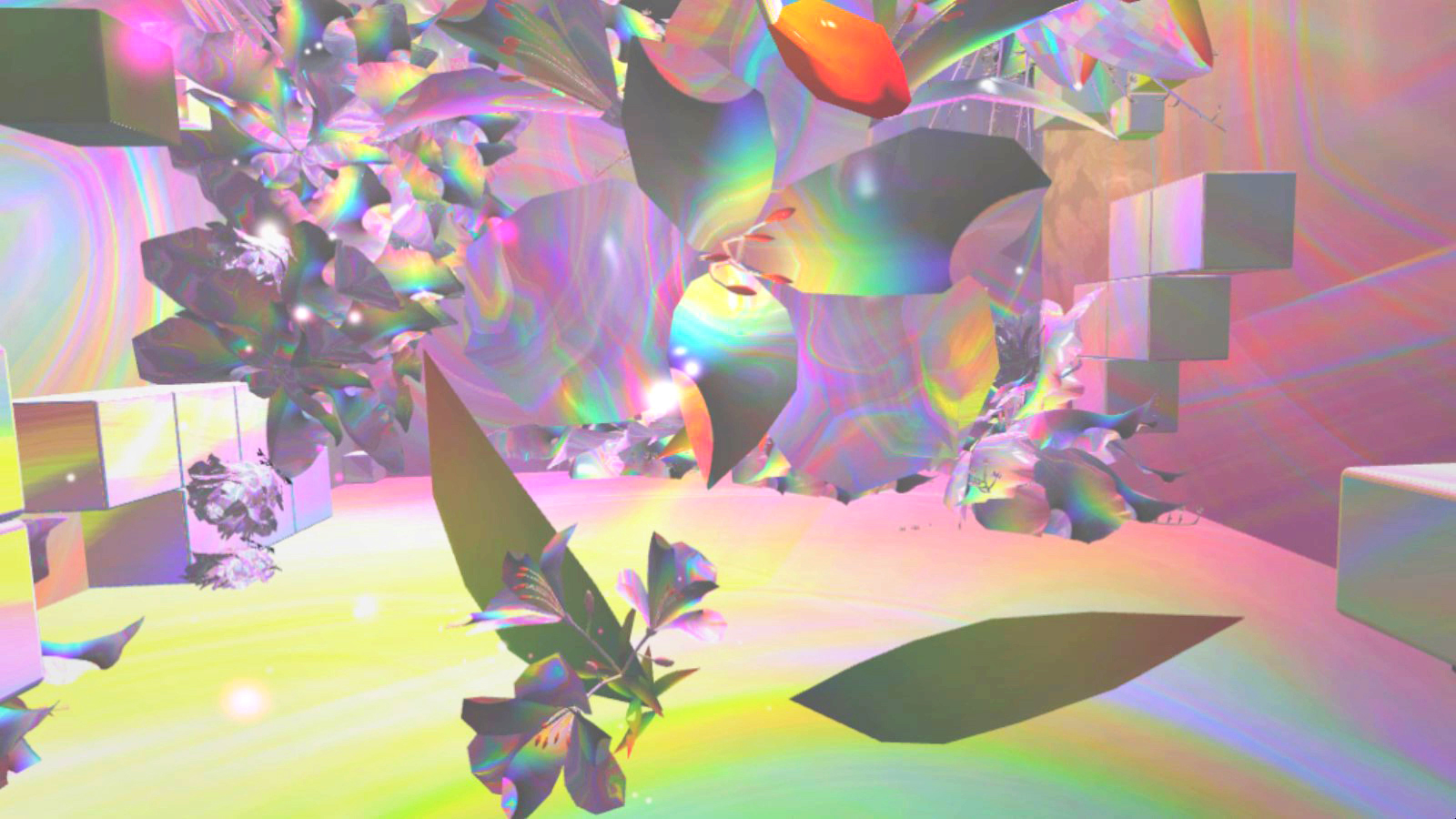 fL♡ա㉹r ɱĨᖆᖆōᖆ
A downloadable game for Windows
The virtual reality version of the fL♡ա㉹r ɱĨᖆᖆōᖆ three.js piece, featuring yourself as a flower, staring at your pretty, iridescent petals in the mirror.

Made for The Wrong Digital Biennale Internet Fame Pavillion, curated by Clusterduck and shown at Panke Gallery, Berlin in January 2018. The IRL Show was featured as an event for Transmediale Vorspiele 2018.
Made in Unity for the Vive, not sure if it works with oculus. There's no interaction, just look around and in the mirror while holding your controllers. There is no sound.
This was my first time using Houdini Engine for Unity to create background foliage. I used three different models of flowers and leaves that I collaged together for the flowers in the background. I was trying to get a holographic effect with the shaders and ended up modifying the ones from this asset to get the effect I wanted. Everything else is pretty simple, and I used the vive mirror from this asset (sorry about the mirror bug).
Download
Download
Flower Mirror by Violet Forest.zip
33 MB